16th Founder Showcase: May 12th, 2015
---
The Founder Showcase is Silicon Valley's leading international seed-stage startup event, gathering global technology founders and investors to hear from top experts, and help launch new companies to greatness.
The 16th edition of the Founder Showcase is scheduled for Tuesday, May 12th at the Microsoft Campus in Mountain View, hundreds of international founder and investors will be in attendance!.
The event will feature talks from leading startup entrepreneurs and investors, as well as a series of educational workshops for early-stage founders (TBA). Guests will also see an entertaining Pitch Competition featuring 6 promising seed-stage companies, and enjoy appetizers and drinks in a networking hall full of other hot startups demoing their wares.
Are you a seed-stage startup looking for exposure? Through the Demo Table and Crowdpitch Competition, anyone who attends the Founder Showcase has a chance to pitch onstage!
Keynote Speakers
---
The Founder Showcase gets the top figures in Silicon Valley to discuss pressing topics in startups and venture capital. Past speakers include Elon Musk, David Sacks, Keith Rabois, Chris Dixon, Mark Suster, Kevin Rose, Naval Ravikant, Jason Calacanis, Phil Libin, and many more.
The Keynote Speaker for the 16th Founder Showcase will be announced shortly.

Panelists
---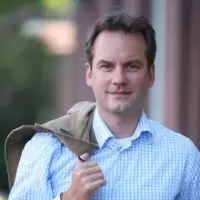 Boris Wertz is one of the top tech early-stage investors in North-America and the founding partner of version one ventures. His portfolio encompasses over 50 early-stage consumer internet and enterprise companies, including Clio, Edmodo, Flurry, Frank & Oak, Indiegogo, Julep, Top Hat, Unbounce, and Wattpad. Boris is also a board partner with Andreessen Horowitz and one of the founders of start-up accelerator GrowLab. Before becoming an investor, Boris was the COO of AbeBooks.com, the world's largest marketplace for new, used and rare and out-of print books which got sold to Amazon in 2008.
Cyan is the Founder and Editor-in-Chief of Zivity, a prolific angel investor with her husband Scott Banister (Tagged, SpaceX, Uber and others), board member, advisor and also a contributing writer for TechCrunch and Women2.0. Cyan co-founded the controversial website Zivity.com, which is a subscription based social networking site for creators and fans of beautiful and tasteful glamour photography. She currently serves on the board of directors for Mimoco, best known for their MIMOBOT line of designer USB storage devices.
One of the pioneers of Internet commerce, Jed has spent his 18-year career developing, advising and investing in early stage tech ventures. Jed also served on the Technology, Telecom & Media advisory group for President Barack Obama's campaign. Prior to Javelin, Jed was a MD of DFJ Gotham Ventures, where he was selected in the "Silicon Alley 100."
Manu Kumar, Founder & Chief Firestarter at K9 Ventures
Manu previously founded, grew and sold two successful ventures, including SneakerLabs, Inc. – a company which developed software and services for web-based customer interaction – and iMeet, Inc. – a provider of webconferencing services. After the merger of iMeet with Netspoke (August 2002), Manu served on the Board of Netspoke until its acquisition by Premiere Global Services (August 2005). He also serves as an investor and/or advisor for Refocus Imaging, Dolores Labs (CrowdFlower), Twilio, DNAnexus, and others.
More panelists for the 16th Founder Showcase will be announced shortly..
Agenda
---
The agenda for the 16th Founder Showcase is being finalized. See the Agenda for the previous Founder Showcase event here.
Sample Agenda:
2:30pm – 3:00pm: Welcoming Reception
3:00pm – 3:15pm: Opening Remarks by the Emcee, Adeo Ressi
3:15pm – 4:00pm: Main Pitch Competition: Round 1 Pitches & Voting
4:00pm – 4:45pm: Main Pitch Competition: Round 2 Pitches & Voting
4:45pm – 5:00pm: Showcase Showdown and Grand Prize Winner
5:00pm – 6:30pm: Intermission Reception with Appetizers and Drinks
6:30pm – 7:00pm: Expert Pitch Feedback, with the Audience Choice & CrowdPitch Award Winners
7:00pm – 7:45pm: Keynote Speaker 1: TBA…
7:45pm – 8:30pm: Keynote Speaker 2: TBA…
8:30pm – 9:00pm: Conclusion
Tickets & Demo Tables
---
Tickets and Demo Tables are very limited and sell out quickly, so please RSVP today. Through the Demo Table and Crowdpitch Competition, anyone who attends the Founder Showcase has a chance to pitch onstage!
Tickets are full transferable if you notify us by May 9th, 2015 using this form.
Venue
---
Microsoft Silicon Valley Campus
1065 La Avenida, Building 1
Mountain View, CA, 94043
Free parking available
Contact Us with any questions.
Stay updated on event news by following us on @founding, or Liking us on Facebook.